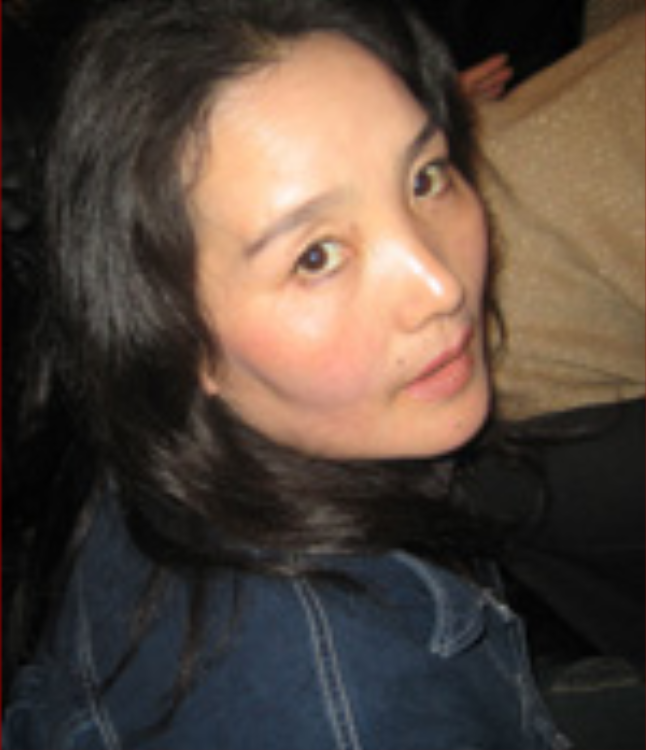 Writer and singer Jamyang Kyi, a vocal advocate of Tibetan women's rights, was detained from 1 April to 20 May 2008, during which time she was tortured. After her release she wrote an account of her detention entitled "A Succession of Torture" and "They", on her Tibetan blog. (The blog has been shut down).  Her writings since May 2008 include moving letters to her friend Norzin Wangmo, who is currently serving a 5-year prison sentence.
– Visit Jamyang Kyi's Music Page.
– Part of "A Succession of Torture" has been translated by International Campaign for Tibet and is available in the report, "LIKE GOLD THAT FEARS NO FIRE: NEW WRITING FROM TIBET".
"They" by Jamyang Kyi
They constantly tried to use various methods to make me betray others. During that time, one scene from "The Lives of Others" occurred to me from time to time. The woman in the film, after endlessly suffering unimaginable degrees of intimidation and atrocity, loses herself and turns her back on her beloved man. When the man stares at her with a sense of disbelief, unable to bear her feelings, she runs onto the road in front of an oncoming vehicle. There, she ends her blooming beauty and precious life. Though it has been over two years since I saw the film, I cannot forget the depth of frustration in the man's stare and the aggrieved look on the woman's face. Today, these images from the film appear even more real in my mind.
My heart cracked like a dried out riverbank with feelings of sadness, hopelessness, frustration and anger. And I longed for the moisture of light rain. One evening when I was tied to that chair again, I heard the sound of religious songs of a melancholic nature. I realized that this was the first time I was hearing the sound of a living being. This was soothing medicine for my bleeding heart. Since then, I began paying attention to this prayer-tune and awaiting it with hope each day. At that mosque, the devout practitioner prayed 4 to 5 times every day. Normally that prayer-tune could have been perceived as being unpleasant but during those days, it became the best medicine to revive my spirit. For that, I'm deeply grateful to the Mosque and practitioner. If ever a day comes for me to get out, I swore to myself that I would pay a visit to the mosque. Even today, that wish hasn't disappeared from my heart.
In a magazine there is an oil painting of a landscape that I have looked at countless times. In the painting there is a lone cottage of European style that stands by the lake. That was the only home in the wide hilly grassland. It affforded me a sense of tranquility and peace. Imagining that house to be my own family home, I began to visualize my two daughters playing chase in the grassy meadow near the house; my husband cutting grass beside the lake and I myself, busily cooking dinner awaiting the return of the cattle. That, too, became a means to console and revive my shattered spirit.
One day, as soon as the protests first began, my husband said with a sigh, "Those who have died are already gone. But those who have been arrested are certain to be cast into the eighteen realms of hell and bound to suffer immeasurably." On the other hand, empathizing with those who had died and their bereaved and loved ones, I was deeply touched and moved to endless tears of sympathy. And at the time, I could not fully comprehend the implications of the incident in which three Tibetans had leapt to their death from a house top.
Each interrogation session aroused a different kind of fear in me. One day in the middle of an interrogation, I thought instead of enduring this, it would be better to be killed by a single bullet. My family and relatives would grieve but as for me, I would have to suffer the pain only once. One day when I was in the washroom, out of nowhere, I found myself thinking about the means or methods of taking my own life. Those days I remembered the small knife that was confiscated at Zhihu Hotel. They hadn't seen another small knife that was in my handbag during the search. When the chief interrogator asked why I kept a small knife, I replied that it was for eating fruit. But on the other hand there is a small story about this small knife.
Ever since the Chinese-Tibetan conflict had flared up, and as result of the government's deliberate propaganda, the Chinese would stare at Tibetans with hatred, whether it be in a bus, the market place or on any public road. Once, when I was walking down the road with my daughter who was wearing the traditional chuba that my friend Walza Norzin Wangmo had bought her as a gift, a Chinese kid of about six or seven years old came yelling in front of my daughter and stood blocking her way. This kind of Chinese attitude wasn't an isolated incident that we experienced but rather the common experience of other Tibetans too. So, for self-defence I had bought another small knife. Later, on reflection, I felt relief that I hadn't had the chance to get hold of those two knives. Otherwise, during an interrogation session, under unbearable torture, I frantically searched my pouch and then stared at the blue veins of my left wrist. Were I to get hold of the knife then, I would surely have cut the veins of my wrist.
During those days, Wang Lixong's essay on the stages of suicide came to mind from time to time. And it was a completely different feeling from when I had first read it. I realized for the first time how difficult and harsh it is to betray and deceive someone. I felt that I could understand him now that I could understand it myself.
During those days when I was thrown in front of the six gates of hell, the person I thought of most was my kind and dear mother. Although it has been nearly three years since she passed away, she is very much alive in my heart. What is comforting is the realization that my dear mother has already left me. Otherwise, if she were alive and to witness my incarceration in prison, I know she would go insane.
At the height of unbearable torture, usually I invoked the name of my mother and Goddess Tara for protection. One afternoon when I was tied to a stool, everyone left for lunch except for one female secret police officer. For many days, I had suppressed my tears of suffering silently. But at that moment of weakness, I could not bear it any longer and cried out "Mother, Mother". The longing for my mother grew more intense and the suffering worsened, and I sobbed. As I was sobbing with pain, all my limbs went numb. At that time the fat man came and said, "You're crying intentionally because you know I'm here." Pressing his finger to my forehead, he warned, "If you continue to wail, I will stop this interrogation."
Shouting in a loud voice, "Are you this stubborn because you think we are making a false accusations?" he left the room. Although it was not something that I was doing, being aware of his presence there, I still couldn't stop crying. At the time, the nerves in both my hands turned stiff and I could unclench my fist when I tried to force them open. A long time passed sobbing, with my entire body drenched in sweat…
[Translation: High Peaks Pure Earth]